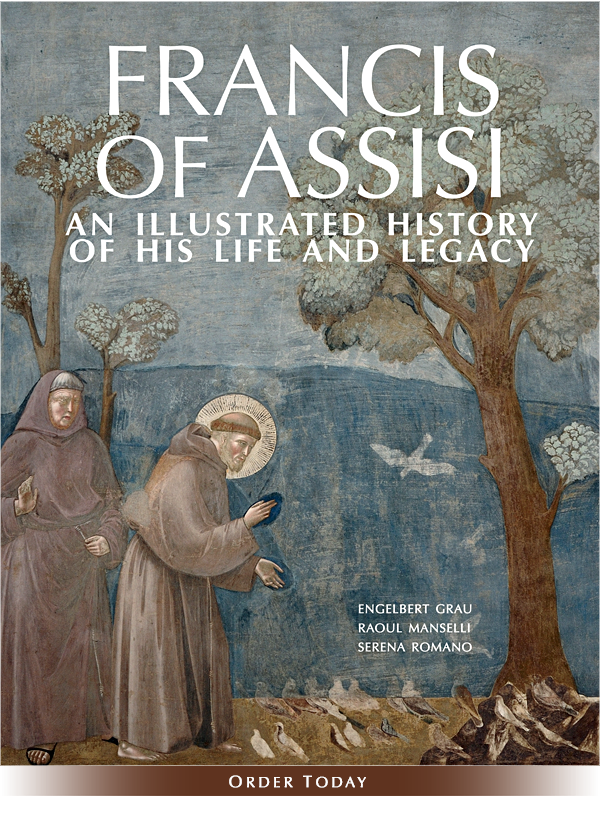 "What Is Racism? Racism arises when—either consciously or unconsciously—a person holds that his or her own race or ethnicity is superior, and therefore judges persons of other races or ethnicities as inferior and unworthy of equal regard. When this conviction or attitude leads individuals or groups to exclude, ridicule, mistreat, or unjustly discriminate against persons based on their race or ethnicity, it is sinful. Racist acts are sinful because they violate justice. They reveal a failure to acknowledge the human dignity of the persons offended, to recognize them as the neighbors Christ calls us to love."
—USCCB Open Wide Your Hearts
"The salvation which God has wrought, and the Church joyfully proclaims, is for everyone. God has found a way to unite himself to every human being in every age."
—Pope Francis
"All of you are one in Christ Jesus" —Galatians 3:28

Voting and Faithfulness

Catholic Perspective on Politics

Thomas G. Casey, SJ

Edited by Nicholas P. Carfardi

How do faithful Catholics apply the teachings of their faith to the act of voting? Fifteen essays on five different themes by respected Catholic theologians and professors discuss the riches of church teaching that faithful America Catholics should consider informing their consciences before they vote.

>> Click here for an Inside Preview of this Book >>

>> See Full Details >>
Voting and Faithfulness
Catholic Perspectives on Politics
How do I, as a faithful Catholic, apply the teachings of my faith to the act of voting? There are fifteen essays in this volume on five different themes by respected Catholic theologians and professors that discuss the riches of church teaching that a faithful American Catholic should consider in order to inform his or her conscience before they vote. That conscience, once informed, is the highest moral authority that an individual can look to. That informed conscience is the goal of this work.

The five different themes of the essays are these:

1. A Catholic perspective on current political issues.
2. How Catholics perceive and talk about issues.
3. Individual life issues.
4. Character issues.
5. Bishops and their relationship to the laity on political issues.
>> Click here for an Inside Preview >>
Paperback $39.95

eBook $31.97


U.S. Moral Theology from the Margins

Part Seven: Racism

edited by Charles Curran and Lisa A. Fullam

• The Systemic Erasure of the Black/Dar Skinned Body in Catholic Ethics, Bryan Massingale
• Anti-Blackness and White Supremacy in the Making of America Catholicism, M. Shawn Copeland
• Anti-Blackness and White Supremacy in the Making of America Catholicism, M. Shawn Copeland
• The Black Lives Matter Movement: Justice and Health Equity, Michael P. Jaycox

>> See Full Details >>
U.S. Moral Theology from the Margins
Readings in Moral Theology No. 19
Edited by Charles E. Curran and Lisa A. Fullam
This book responds to the contemporary emphasis on the importance of theology at the margins. In the Catholic world, this emphasis began with liberation theology in Latin America and has recently found a home in the United States. Liberation theologians' insistence that the proper starting point for theology is standing with and alongside the poor and marginalized is echoed in another point of increased interest in contemporary moral theology: the role of experience in ethics. While experience has long been recognized as one of the four sources for moral reflection, it has increasingly come to be seen as providing a privileged perspective on moral questions. Margins, then, are frontiers, places of exploration, and centers of insight.

It is impossible to cover all the areas involved at the margins, but this volume has chosen eight important issues—aging, disabilities, immigration, LGBTQ, poverty and economic inequality, prison, racism, and women at the margins. In keeping with the ethos of the series, this book brings together previously published materials. Curran and Fullam have edited some content to avoid repetition and to adapt the materials for this volume. Their aim is to recognize those who have made significant contribution in these areas and at the same time to include some younger scholars.
Paperback $39.95

eBook $31.96


Sister Thea Bowman

Do You Hear Me, Church?

Peggy Sklar

This book offers a panorama of a life fully embraced as an accomplished scholar, a consummate educator of all ages, an ardent evangelist, and a passionate voice for justice and the gift of diversity of peoples, cultures, and languages, in the Church and in society.

>> See Full Details >>
Sister Thea Bowman
Do You Hear Me, Church?
Sister Thea Bowman (1939-1990), a native of a small town in central Mississippi, was a well-known educator, evangelist, gifted singer, scholar, and advocate for diversity and the inclusion of African Americans and African American culture in the Catholic Church. Sister Thea faced many obstacles as a young girl growing up in the segregated South. Her story is intertwined with the disparities and injustices experienced by African Americans in Mississippi.

Through the efforts of the missionary sisters, brothers, and priests who served in Canton, Mississippi, Sister Thea and other African American children in her community were able to obtain an education and experience the love, generosity, faith, and commitment to social justice of those who ministered in the African American church. During her time in school, she felt called to enter religious life. She chose to join the order of the sisters who staffed her school. Sister Thea was the only black sister in her order.

Sister Thea made unique contributions to the Catholic Church. In November, 2018, her cause for sainthood was approved by the U.S. bishops. Her story is unique and one that needs to be told. Many institutions bear her name.
This biography of Thea Bowman is set against the backdrop of racial discrimination in the Deep South from the 1940s and onward and brings to life the contributions of a trailblazing African American Catholic. Thoroughly researched and poignantly presented, this is an informative read for teenagers and young adults, with appeal also for any-age adult readers.
Paperback $14.95

eBook $10.02


An African Gospel

Bénédite de la Roncière

In 1976, Bénédite de la Roncière answered the call from a missionary priest in West Africa to help him show people that Christianity was not just something for white people. Bénédite stayed in a village in Northern Cameroon among people known as Mafa. Here the villagers staged various scenes from the Gospels, set in their own culture. Over 10 years, Bénédite painted sixty-six images of a back Christ and since then, more than six million copies of her work have been sold.

In An African Gospel, rediscover the life of Jesus through the landscapes and culture of the Mafa people. This gorgeously illustrated book offers an invitation to contemplate anew the message of Christ, and to grasp the reality of God who came to earth for all people.

>> Click here for an Inside Preview of this Book >>

>> See Full Details >>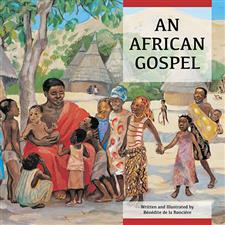 An African Gospel
Discover the major episodes in the life of Jesus as depicted with the native people and landscapes of the Mafa region of Northern Cameroon. Here is an invitation to contemplate Christ's message with a fresh eye and to appreciate the reality of a God who came to earth for all of us. Contains 65 striking illustrations, texts from Scripture, and commentary to help understand the art.

Ages 10 and up.
Paperback $19.95